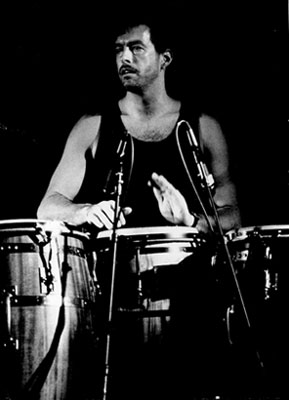 GIGS+NEWS
GIGS
Roger begins performances playing percussion for the Broadway Show "Motown" at the Lunt-Fontanne Theatre on
March 11, 2013.



NEWS

Roger's new CD "Tribal Sage, Behind the Mask" is now available at CD Baby and I tunes.

Roger just completed performing
Cirque Du Soleil's "Banana Shpeel"
at The Beacon Theater
New York City

Roger performed in the Cirque Du Soliel show at Madison Square Garden
Wed.through Sun.
Nov. 11 to Jan. 3rd 2010


Roger performed with Vanessa Williams on Good Morning America on Tuesday June 2nd at 8:45 AM and on "The View" on Wednesday June 3rd at 11: 45 AM.


Roger performed at the BET awards show on Jan 17th 2009.

Roger performed for the BET Honors on BET Network
Friday, February 22nd.

Roger performed at the Kennedy Center Honors. with Lyle Lovett, Ciara, Jordan Sparks, Vanessa Williams, Hootie and the Blowfish,Yolanda Adams, on CBS December 26th.

Reviews for Ron Carter's "Dear Miles".

For more information and to view video clips please go to Roger's MySpace.

Roger is featured in an article in the November 2006 issue of "Modern Drummer".

Check out a video interview with Roger and Martin Cohen.